Disabled Facilities Aberdeen Airport
Facilities for those that require Special Assistance
To ensure a safe and enjoyable journey for all passengers, there are a number of special assistance at Aberdeen airport available which include:
Induction loops around the building, marked by the sympathetic ear symbol, to assist hard of hearing passengers with announcements.
Signage around the airport is in black on yellow, making it distinctive for partially sighted passengers.
Assistance dogs are allowed at the airport but you do have to make sure you pre-book this with your airline first. You would also need to make sure the destination airport is happy for you to bring assistance dogs.
Electric mobility assistance is available upon request
There are disabled toilets both before and after security.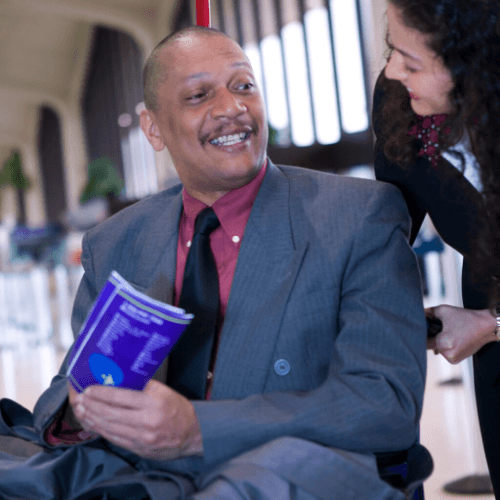 For those with hidden disabilities, there are lanyard and cards available upon request. This will let the airport staff know that you may need extra assistance. You could request one in advance by emailing at abzadm@aiairport.com. Alternatively, you could get one at the airport itself from the Assistance desk.
Special assistance help desks located inside the main terminal building before security.
Send a text to 80800 starting your message with 'Airport'. The airport will call or text you back.
There are disabled toilets throughout the building.
You can contact the special assistance team on this number: 01224 725767.You would need to let the airline know at least 48 hours before so they can assure you get the proper assistance.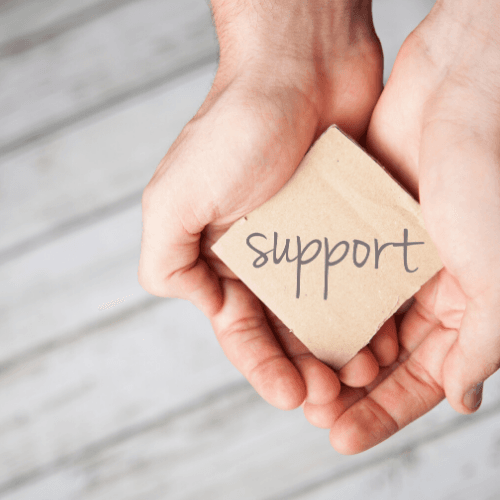 Changing Places facilities
Facilities have been opened on-site to make travel a little easier for those who find the airport environment challenging, within the departure lounge. New features include a height-adjustable bench, electronic hoist, non-slip floor and privacy screens.
Reserved Seating Areas
There is a reserved seating area for disabled passengers. This area is fitted with induction loops for the hard of hearing, has additional space for wheelchair users to move around in, and armrests on all the chairs.
Disabled Airport Parking
There are a number of disabled parking spaces in the short-stay car park. These are clearly marked and are for badge holders' use only.
Long-stay parking for disabled passengers is also located in the short-stay car park; it is important that you inform the parking attendants of the length of your stay on your arrival, to avoid you being charged short-stay parking rates.
Special Assistance Tips
Make sure to check what arrangements and facilities are offered by a variety of airlines before you decide on a final booking. It is important to check whether special assistance costs extra within your ticket price.
Make sure to inform your airline surrounding your specific needs with plenty of time before you fly. Also, it is important to let the airline know if you plan to stay in your own wheelchair rather than one provided by the company you're flying with.
It is important to remember that you may be required to walk a bit further than anticipated, depending on the size of the airport and the distance to your gate for example. Once you have booked your flight, contact the special assistance team at Aberdeen Airport on 01224 725767 to discuss how they can make your journey a little easier.
Our friends at Airport Parking Shop have produced a great range of highly relevant articles surrounding various travel-related issues. Topics include Flying with autism, dementia, sensory impairment, diabetes, and stroke. For anyone who is looking to travel via an airport with these medical conditions, they are a great reference with some very handy tips!